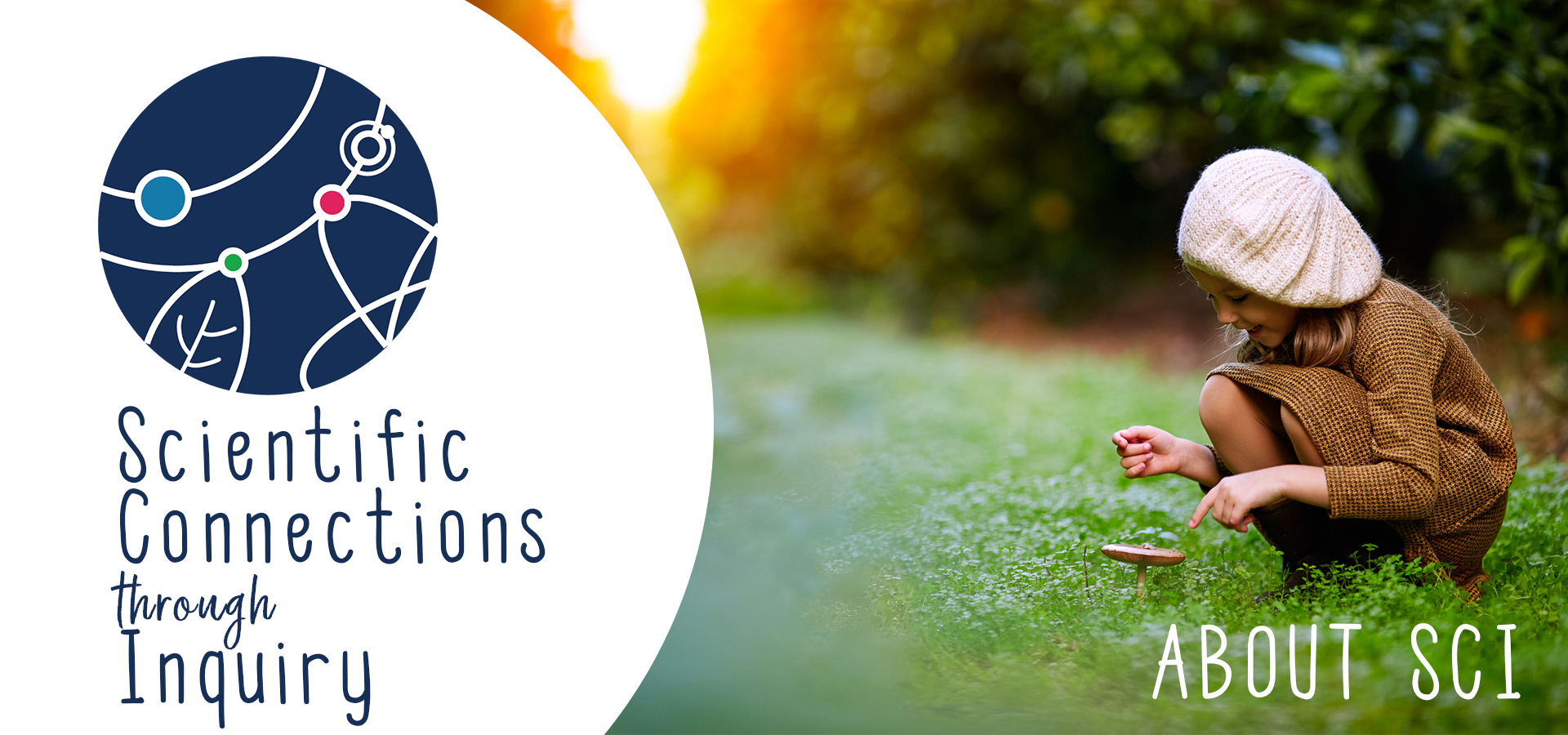 Is SCI secular?
Yes! SCI is fully secular.
How can I tell what subject is taught each year?
SCI is interdisciplinary, which means each year we cover topics from multiple branches of science. Just like in real life, no one subject is presented in a vacuum. Instead, we find connections across scientific disciplines.
Do the levels correspond to grades?
Levels do approximately correspond to grades, but because SCI is discussion-based it can be used with a wide range of ages and presents deep scientific discovery in an accessible way, therefore each level is easily adapted to multiple ages.
Where is Level 1?
We started with Level 3 to meet a specific need, but earlier and later levels are planned for future releases.
Do I need to start at Level 1?
No! SCI is designed so you can start at any level, with needed background information given in notes throughout. However, if you have done previous levels of Scientific Connections through Inquiry, or the corresponding levels of Building Foundations of Scientific Understanding, you'll have the full background to get the maximum depth from each level.
Is SCI a simplified version of Building Foundations of Scientific Understanding (BFSU)?
Not at all! While SCI has been streamlined and organized for ease of use, the content has not been simplified in the least. The deep science that is the core of BFSU is the heart of SCI; it has been made more accessible, updated, and expanded, with photos, student book pages, diagrams, videos, and more!
Do I need to own Building Foundations of Scientific Understanding to use Scientific Connections through Inquiry?
No! While SCI is inspired by BFSU, it is a separate complete curriculum.
How do SCI and BFSU align?
SCI levels 0-2 align with BFSU vol I
SCI levels 3-5 align with BFSU vol II
SCI levels 6-8 align with BFSU vol III
Can I buy a printed copy?
No, SCI is available only in digital format. Many companies can print and bind it for you, including several online-only companies that cater to homeschoolers.
Are the materials included?
No, but aside from some basic scientific equipment like a microscope and graduated cylinder we strive to keep the needed materials simple, minimal, and easily accessible.
What does each level contain?
Each SCI level contains a full Teacher's Guide and the accompanying Student Book.