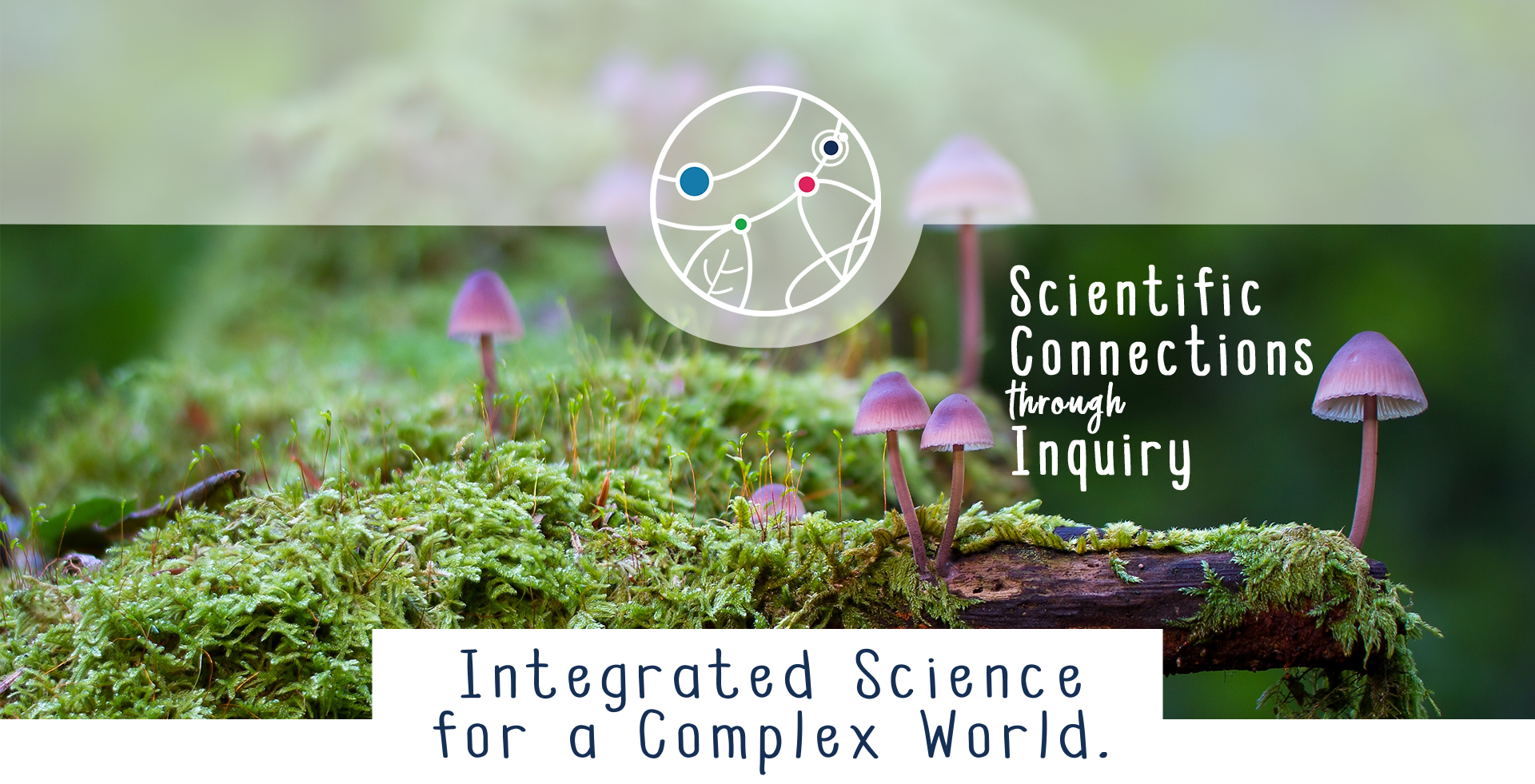 Science is everywhere! As educators, we undertake the task of showing our students how to speak the language of science, the language of our world, so they can understand how it all works, interact with it, and revel in its beauty. The world is a clever, interconnected place and science should be taught as such. Scientific Connections through Inquiry (SCI) is an interdisciplinary curriculum that guides both student and teacher through quality questioning.
SCI makes the learning process seamless and interactive, allowing the student to make vital connections using their innate ability to ask why and how, then guiding them to find out for themselves.
SCI accomplishes this without adding endless prep or requiring complicated, and often times ineffective demonstrations. Complex scientific principles exist in simple things like flying a kite, growing a plant, and looking under a microscope. When paired with deep discussions, activities, illustrations, and notebooking, these principles come to life and like a puzzle, our world starts to come into view and suddenly, it all makes sense. SCI will make science not only academically challenging but delightful, and if it isn't already, possibly your new favorite topic!
Using the original Building Foundations of Scientific Understanding by Bernard J. Nebel, Ph.D. as its inspiration and structure, SCI adds a clear, easy to follow layout with pictures, activities, extension book lists, a student notebook, and both scientific and historical notes that make it easy for learners to jump into any level without previous experience. Together we are bringing back serious science with a passion.


Deep Discussion
Each SCI unit is broken into multiple sessions. Inquiry-based discussions are guided for ease within the learning process for both students and teachers.

Activities
You won't find any over-complicated and often ineffective experiments in SCI. What you will find is hands-on and whole-body activities that connect our everyday to scientific principles.

Notebooking Pages
SCI employs notebooking pages to help clarify and practice concepts when needed, but never for busywork. Our notebooking pages make for great future conceptual references.

Notes
You will find helpful notes regarding previously taught science concepts that are pertinent to the current lesson. This allows students and teachers to jump in at any level with a seamless transition.

Videos
SCI includes videos to help illustrate the more complicated concepts as an additional reinforcement. We aim to offer multiple forms of learning that will resonate with all students.

Book Extensions
You will find a list of optional extension books and materials on the prep page for each unit, giving you what you need to quickly and easily prep for the following weeks all at once.